Product details of Hatchback Car Reversing Assistance Film Vehicle Rear Windshield Wide Angle Vision Parking Backup Fresnel Lens Sticker Specification:1 Pcs - intl
[Wide angle] This reversing assistance sticker will allow you to see at a wider angle, providing more area for you when you are reversing or parking you car, avoiding blind area and unnecessarily impact..
[Safe backup] This sticker enables you to see children, pets or big rocks which are normally below the level of the rear window and stop before you hit them. This is useful when you are reversing and parking your car, making backing up safe for you..
[Clear images] High transparent and high transmittance optical lens sticker provides low distortion and no dazzle or double images vision for you. You will be able to see what is behind the back of your car more clearly..
It is suitable for the hatchback car, car tail no better effect after the glass hanging straight. At the end of the back wheel, and the outside edge of the upper part of the rear window of the bottom line beyond the spare tire off-road vehicles, due to blocking the line of sight, spare tire effective are not suitable for the use of reverse stick.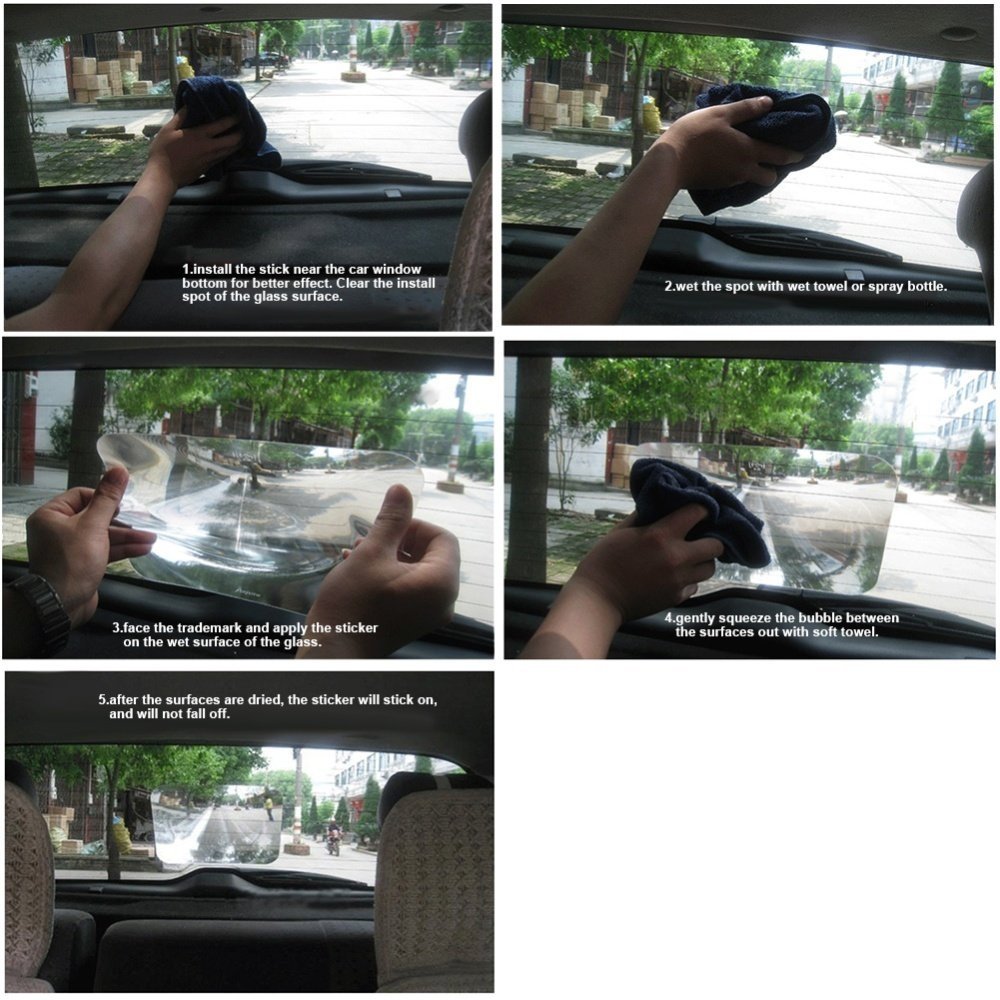 Description:
Item type: Car reversing assistance sticker
Applicable: Hatchback car rear windshield
Color: Transparent
Size: 200*250mm
Weight: 50g
Parameter
Transmittance: >92%
Thickness: 2.0mm
Focal length: -330mm
Angle increase: about 0-28 degrees at left and right side, 0-18 degrees at bottom side
Mirror type: double curvature mirror
Features
---Stickers gives a much wider view of the road behind you, with no blind spots
---A wide rear view Fresnel lens is the sensible option for any vehicle owner
---Provide safety for your reversing and parking
Material: PVC
Quantity: 1 pc
Package includes:
1 * reversing sticker
Note:
This sticker is applicable for hatchback car, the more straight vertically the rear glass is, the better the effect.
Not suitable for cars with trunks, spare tire at the back or car with the rear windshield glass tilts too much.